EXPERIENCE NATURE ON TWO WHEELS
EXPERIENCE NATURE ON TWO WHEELS
First things first: here at the Arena Franz Ferdinand Nassfeld you're allowed to take your bike into your room. We've reserved your very own Sport Space for this very purpose. It's a large entrance area in your room where you can store all your sports and bike equipment. Your cycling adventure begins right here in the hotel.
ALL BIKES FOR HIRE
Whatever their name – trekking bikes, mountain bikes, children's bikes, e-bikes, full-suspension freeride bikes, all-mountain enduro bikes – at the sport centre and bike rental service Soelle Sport, which adjoins the hotel, you can test out and hire any bike at any time – completely hassle-free.
There you'll also find information about guided bike tours as well as courses for beginners and experienced cyclists, for adults and children. And of course: if anything gets broken, our pros in the workshop will be happy to help.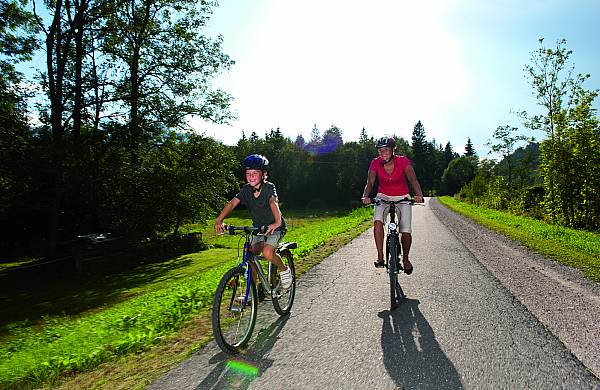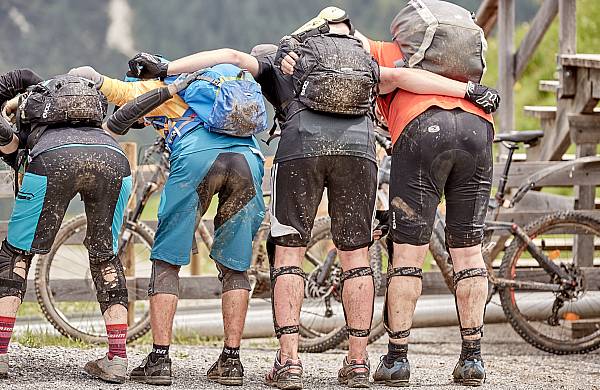 730 KILOMETRES OF CYCLEWAYS
Bikers feel on top of the world here. 730 km of transborder cycle paths make sure of that – and every one of them passes through breathtaking scenery between the Carnic and Gailtal Alps. From easy tours that are suitable for children to the 11.7 km MTB downhill track, there's something for everyone.
Those who want the thrill of the 'kick' should use the bike transport on one of the three summer cable cars to test out one of the 'Nassfeld Single Trails'. Here the name of the game is to push down hard on your pedals along these extremely well-marked routes.
Or how's about a bike trip along the Gail cycle path to the city of Villach, or along part of the Ciclovia Alpe Adria cycleway to the commune of Venzone? Take the relaxed route home with the bike bus – for free with the +CARD holiday.
INTERACTIVE TOUR GUIDE
In the tour guide you'll find all MTB trails including GPS data, photos and detailed information! Also available for iPhone and Android.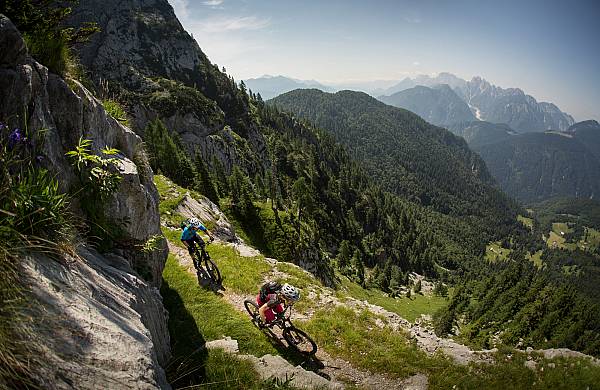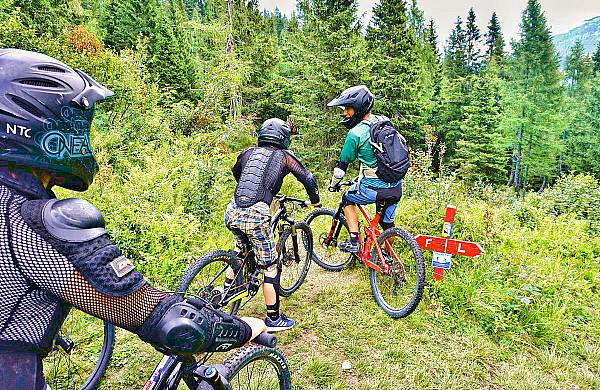 MTB COURSES & CAMPS
You are not yet pros on the bike, but you want to try your hand at trail riding? One thing is clear, the right downhill technique is important to be able to go down down the hill fast and safe! Our partner Sölle Sport offers a whole portfolio of riding technique and single trail courses for young and old.