FAQ – FREQUENTLY ASKED QUESTIONS
Have any questions about your holiday at Arena Franz Ferdinand Nassfeld (FRANZ ferdinand MOUNTAIN RESORT NASSFELD)? Don't worry, we have the answers!
FRANZ ferdinand Mountain Resort is now Arena Franz Ferdinand Nassfeld
WHAT IS THE QUICKEST WAY TO GET TO ARENA FRANZ FERDINAND NASSFELD?
The good news: although Arena Franz Ferdinand Nassfeld lies in the heart of the mountains of the Gailtal Alps, it is well connected to Austria's main autobahns. The closest airport is Klagenfurt and less than an hour away by car. Trains will bring you as far as Hermagor.
You will find a summary of the most important connections here: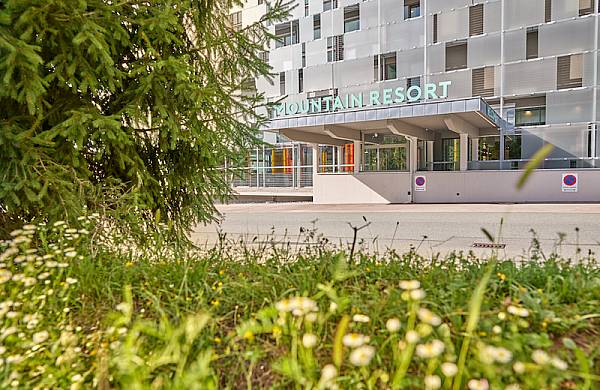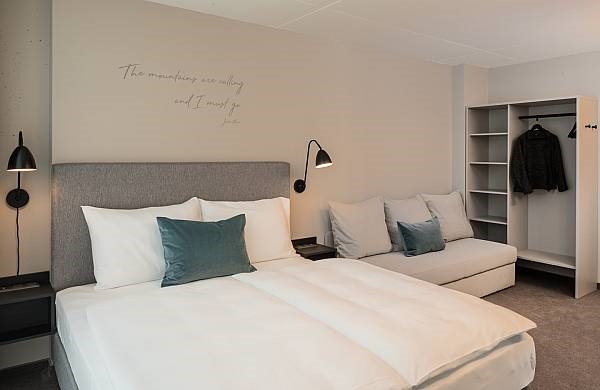 WHEN WILL MY ROOM BE AVAILABLE?
We want your room to be perfect for your holiday. Which is why we prepare it with great care and attention to detail. Check-in is possible from 3:00 p.m. But please do ask at reception: if your room is available before 4 p.m., we won't make you wait unnecessarily for your wonderful time with us at Arena Franz Ferdinand Nassfeld to start.
WHEN SHOULD I CHECK OUT BY?
All good things must come to an end: check-out is possible until 11:00 a.m. If you want to stay longer or need somewhere to store your luggage, please tell the reception in good time. We are known for always being able to find a good solution.
WHERE CAN I PARK MY CAR?
Although we're very active, we like to avoid walking further than necessary. Which is why we've reserved a parking space right next to the Arena Franz Ferdinand Nassfeld just for you. A place where your car can also enjoy a few days' holiday. You can reach the ski lifts easily by foot – they're right in front of the hotel. As is the sports centre Sport Sölle, where you can buy or rent all the equipment you could possibly need.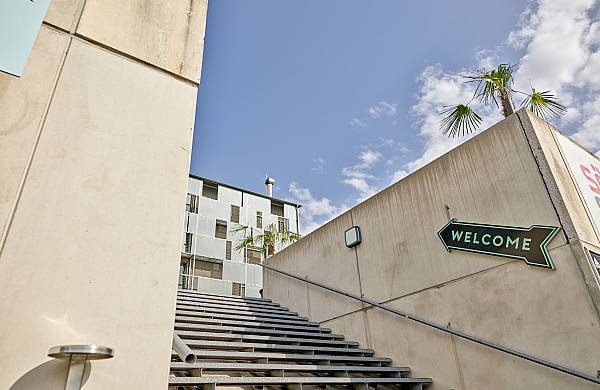 HOW CAN I PAY FOR MY STAY AT ARENA FRANZ FERDINAND NASSFELD ?
We accept Visa, Mastercard and debit cards. Needless to say, you are also welcome to pay in cash.
IS THERE WI-FI IN THE ROOMS?
We believe that an internet connection is the new warm water in hotels. Which is why we are online – all the time. Everywhere. Throughout the hotel. With high-speed broadband. At least: if you want to be. You will be given the Wi-Fi password at reception when you check in.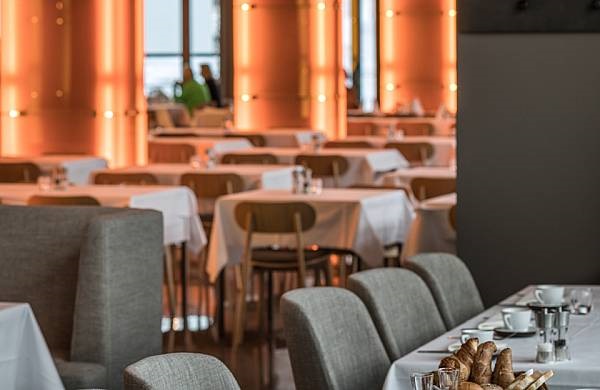 HUNGER! WHEN ARE BREAKFAST AND DINNER SERVED?
People who do a lot of sport and spend time in the fresh mountain air need a lot of energy and good food. Which is why we start early: the breakfast buffet is open from 7:30 to 10:00 a.m. We invite you to come and have dinner between 6:00 and 8:00 p.m. And last but not least: our bar is open from 10:00 p.m. to 12:00 a.m.
IS IT POSSIBLE TO HAVE A TRADITIONAL COT OR A CO-SLEEPING BEDSIDE COT IN OUR ROOM?
We are family. Which is why there is plenty of space in our family rooms, L and XL rooms, for a cot. Please let our reception staff know what you need either when booking or when you check in.
HOW CAN I CANCEL OR CHANGE MY RESERVATION?
Sometimes people change their minds. In the event that you want to cancel or change your reservation, please contact us by phone via +43 4285 71335 or by email via reservation@franz-ferdinand.at. Please familiarise yourself with our cancellation policy beforehand.
IS SMOKING ALLOWED?
This is the one thing we do not allow: no, not in the hotel. Out of consideration for all those who do not smoke. But we can recommend a walk around the outside of the hotel where you can also admire the beautiful natural surroundings.
IS THERE A LUGGAGE STORAGE SERVICE?
Yes. It's so wonderful here that you'd rather not leave at all, right? If you want to spend a bit more time in the region after you have checked out, we will be happy to look after your luggage until you return.
HOW DOES THE CLIMBING WALL WORK?
Our pride and joy: our climbing wall. Always there, always ready – and for our experienced guest always available for free excl. equipment. It is not possible to rent equipment at the reception.
Once or twice a week, a trainer comes to our hotel and our guest can practice climbing with professional help for EUR 10,00 per person incl. equipment. External visitors can climb the wall for EUR 10,00 per person. If you want to climb high, you'll need a partner to belay you.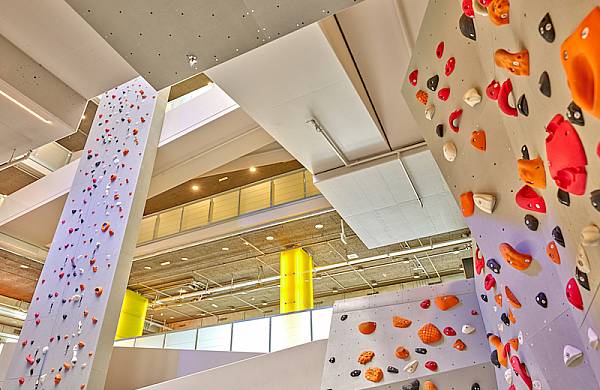 WHAT'S THE QUICKEST WAY TO GET A SKI PASS?
Keep it simple: that's our motto, and with that in mind we save you time and energy by providing you with your ski pass right here at the reception. We simply add the cost of your ski pass to your hotel bill.
CAN I RENT SPORTS EQUIPMENT THERE, TOO?
Of course. Not just here in the resort, but right here in the hotel. The ski rental company Sport Sölle is right next to the hotel.
HOW LONG ARE THE MOUNTAIN RAILWAYS OPEN?
The Millennium Express, the mountain railway right by the Arena Franz Ferdinand Nassfeld, is open from 8:30 a.m. to 4:15 p.m.. Whether you're an early bird or a late riser, the mountains are always ready for you!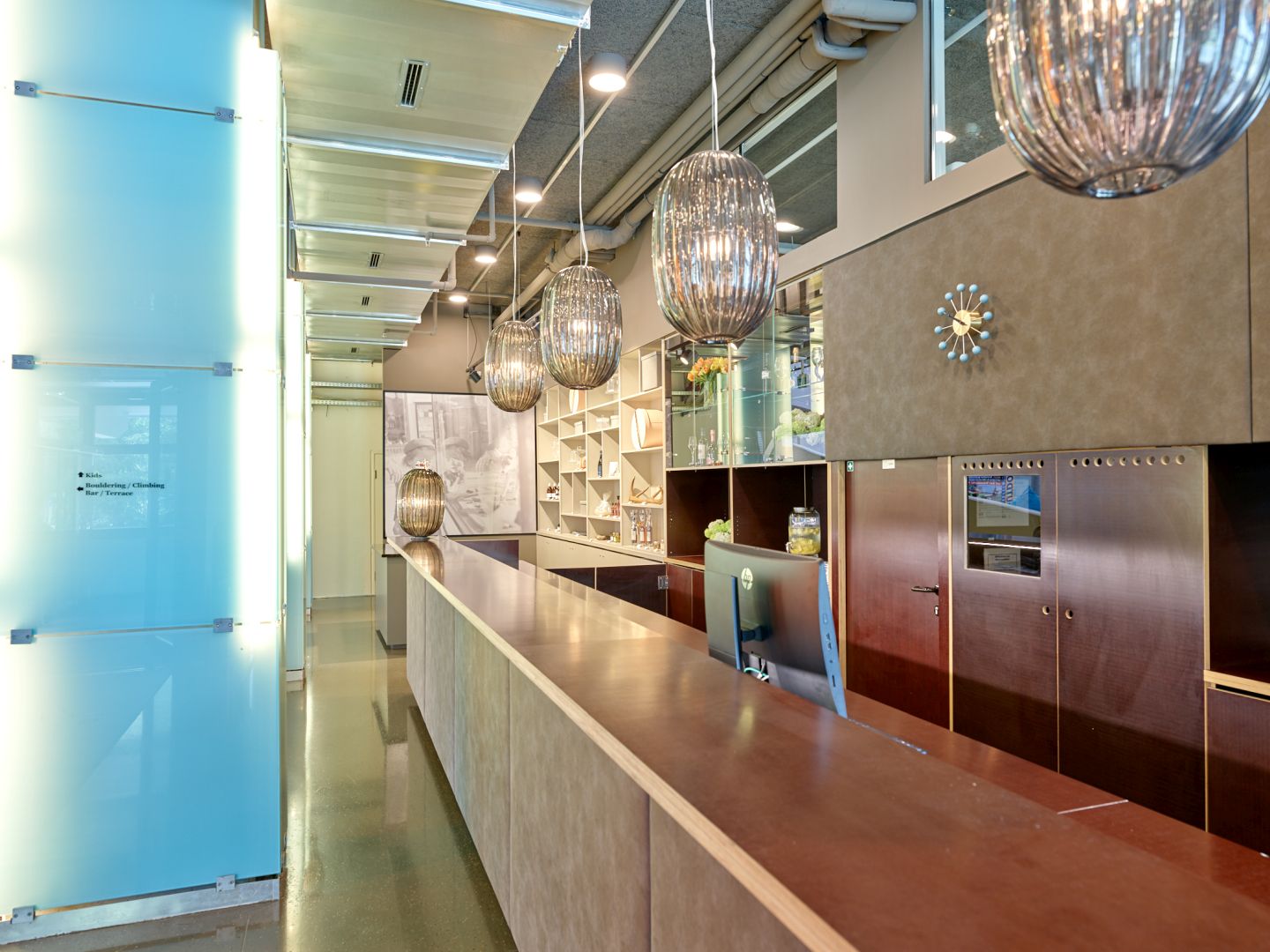 HOW LONG IS THE RECEPTION OPEN?
Quite simply: always. Because you never know when someone may need something. Our reception is at your beck and call 24 hours a day.
ARE THERE ROOMS WITH DISABLED ACCESS?
Yes, of course. We have rooms that have been designed to be accessible for all. If required, please mention your needs when booking so that we can ensure that we have the right room categories available for you.