ENJOY EXCITING EVENTS DURING YOUR HOLIDAY IN AUSTRIA
Here, you can find all the exciting events we have planned throughout the year. So grab your friends and family and come join us for a unique and unforgettable experience in the mountains!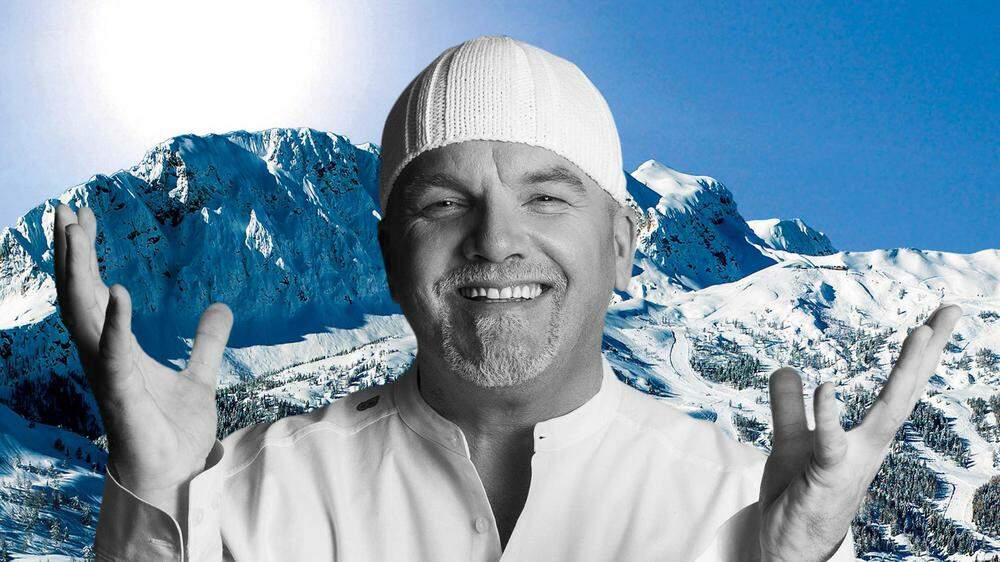 DJ Ötzi heats up the party right on the slopes at Nassfeld
On December 16th, DJ Ötz will be heating up the slopes at the Nassfeld Mountain Winter Party – with free entry and support from young Gailtal singers.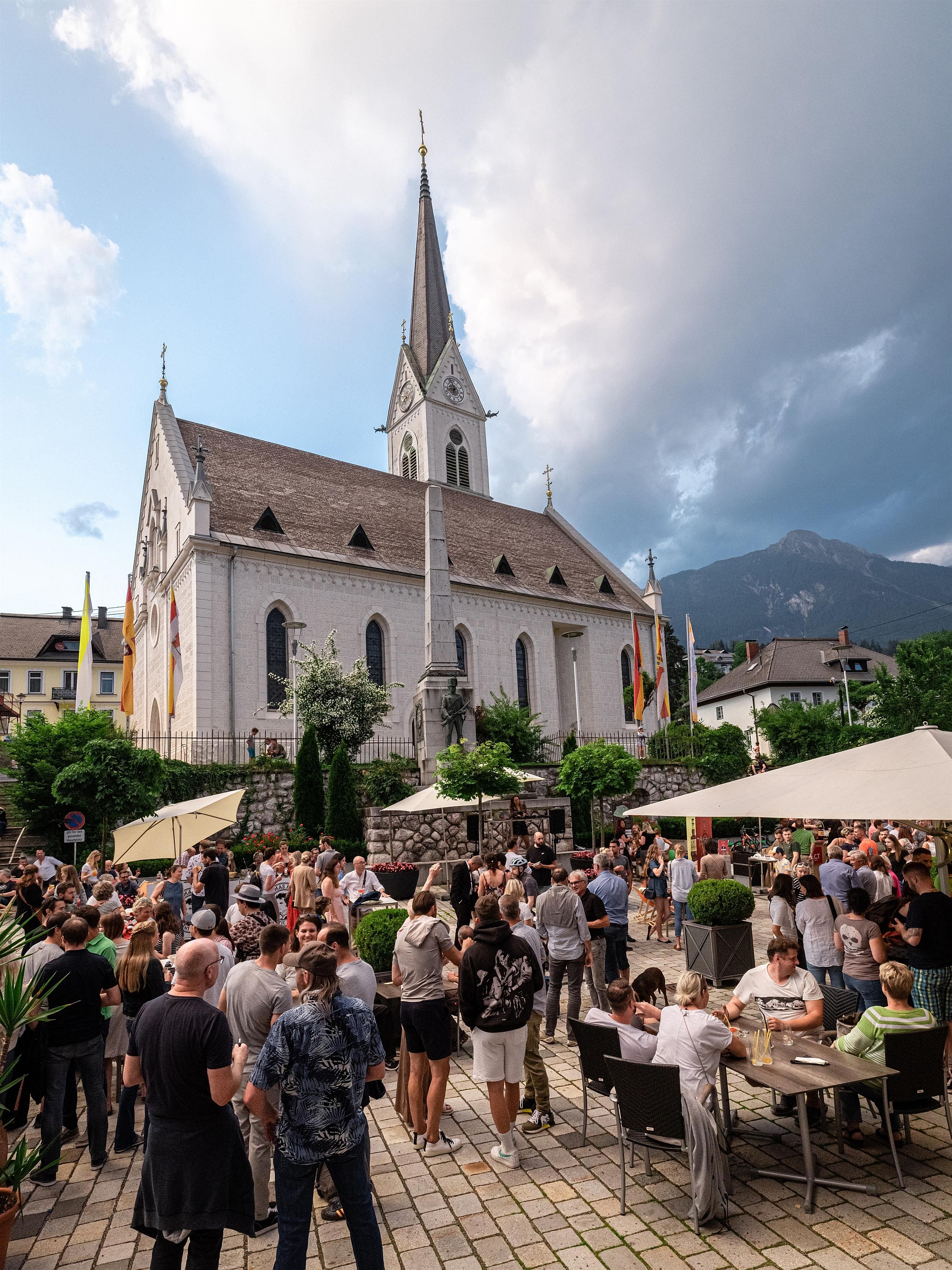 Cock­tail­tage 2023 – Auftakt
The cocktail days will be officially opened on Wednesday in the middle of Hermagor's main square.
In cooperation with Claudia and Manuel Ressi from the Bärenwirt and other guest chefs, there are cocktails and street food at its finest.
The bartenders mix their drinks at several outdoor bars, accompanied by cool DJ tunes and an outstanding range of food.
Wednesday, June 07, 2023:
Cocktails & Street Food
18.00 – 24.00
Hermagor main square
Admission free.
In bad weather in the Bärenwirt.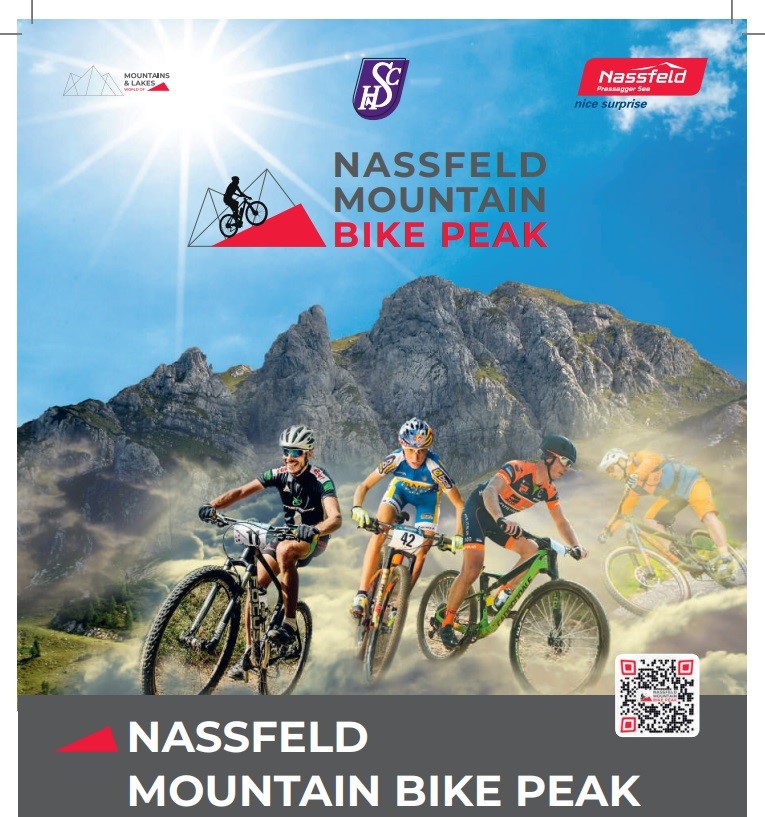 NASSFELD MOUNTAIN BIKE PEAK
Attention cyclists: Nassfeld will also be the venue for the KTM Mountainbike Challenge in 2023: In the cross-border marathon MTB race over 60 km and 2,450 hm, Nassfeld reflects the wide range of BIKE World offers on a wide variety of terrain and breathtaking mountain panoramas. Every finisher can confidently celebrate, because the Nassfeld Pramollo HERO is among the pinnacle of the MTB scene in the region.
Of course there are again the small & mid hero competitions, which can also be mastered by recreational / hobby athletes. Sufficient variety is also provided throughout the weekend, with the racing bike competition taking place on Fridays "19. Wulfenia Trophy" and the XCO Austria Youngster Cup on Sundays.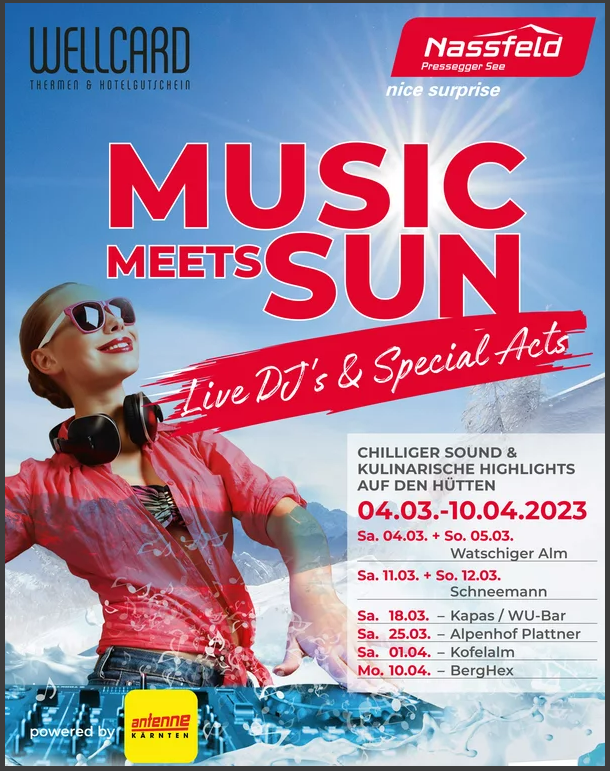 MUSIC MEETS SUN 04.03 – 10.04.2023
Bright spring weather, the best piste conditions and chill-out tunes every weekend at the "Music meets Sun" event series from 4 March 2023: If you want to enjoy the end of the winter season, you're sure to find your favourite spot in the sun among the numerous relaxation areas on the Nassfeld.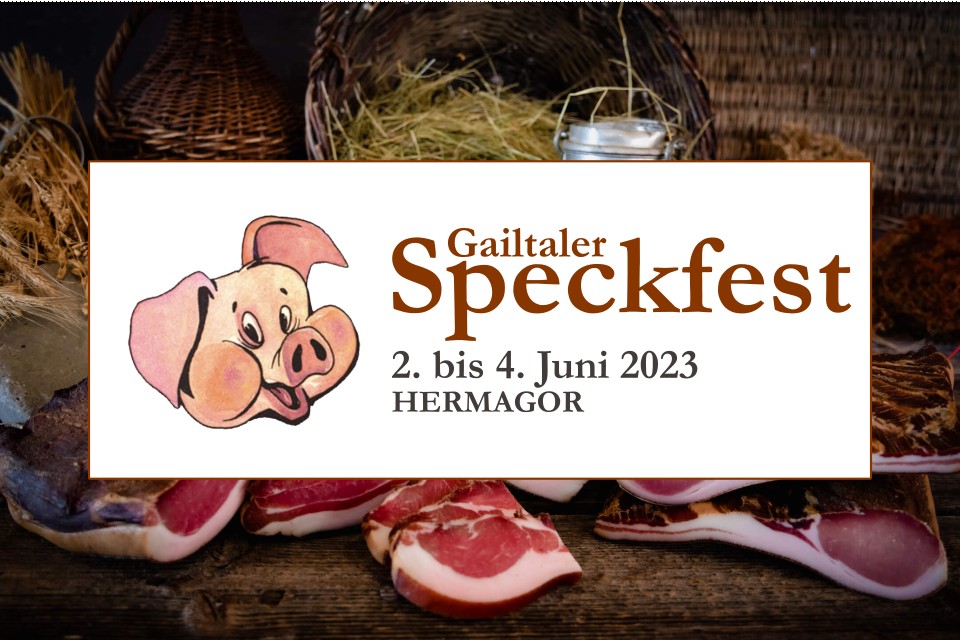 Gailtaler Speckfest 2nd to 4th June 2023 HERMAGOR
Gailtaler Speckfest 2nd to 4th June 2023 HERMAGOR
Sale of Original Gailtaler Speck & Gailtaler Frigga, folk dance, folk music

20th Austrian Honey Fair 11.-13. August 2023 in Hermagor
The sweetest days of the year
The 20th Austrian Honey Festival from 11th to 13th August 2023 offers a varied program on the subject of honey, bees and bee products and you can literally experience beekeeping up close.
We are very pleased to see you!