L'inverno sta chiamando! Inizio stagione: 8 dicembre 2022
Sci, snowboard e altro ancora
Leggi di più
Divertimento in famiglia
Non vedi l'ora di portare la tua famiglia in vacanza invernale in montagna?
Leggi di più
Benvenuti nel nostro hotel per gli appassionati di sport!
Il tuo FRANZ ferdinand Mountain Resort
Leggi di più
Il nostro resort
We are a mountain resort. A retreat for everyone who's looking for peace and quiet in nature – and an outdoor hotel for everyone who loves the freedom of the mountains. Here you'll find active holidaymakers – especially families, groups of friends and sporty couples – right by the valley station of the Nassfeld ski resort.
SENTITI AL SICURO DURANTE LA TUA PROSSIMA VACANZA
Nonostante la situazione attuale, facciamo del nostro meglio per garantire ai nostri ospiti una vacanza rilassante e senza stress.
La tua sicurezza e il tuo benessere sono la nostra massima priorità!

MAGGIORI INFORMAZIONI SULLA SICUREZZA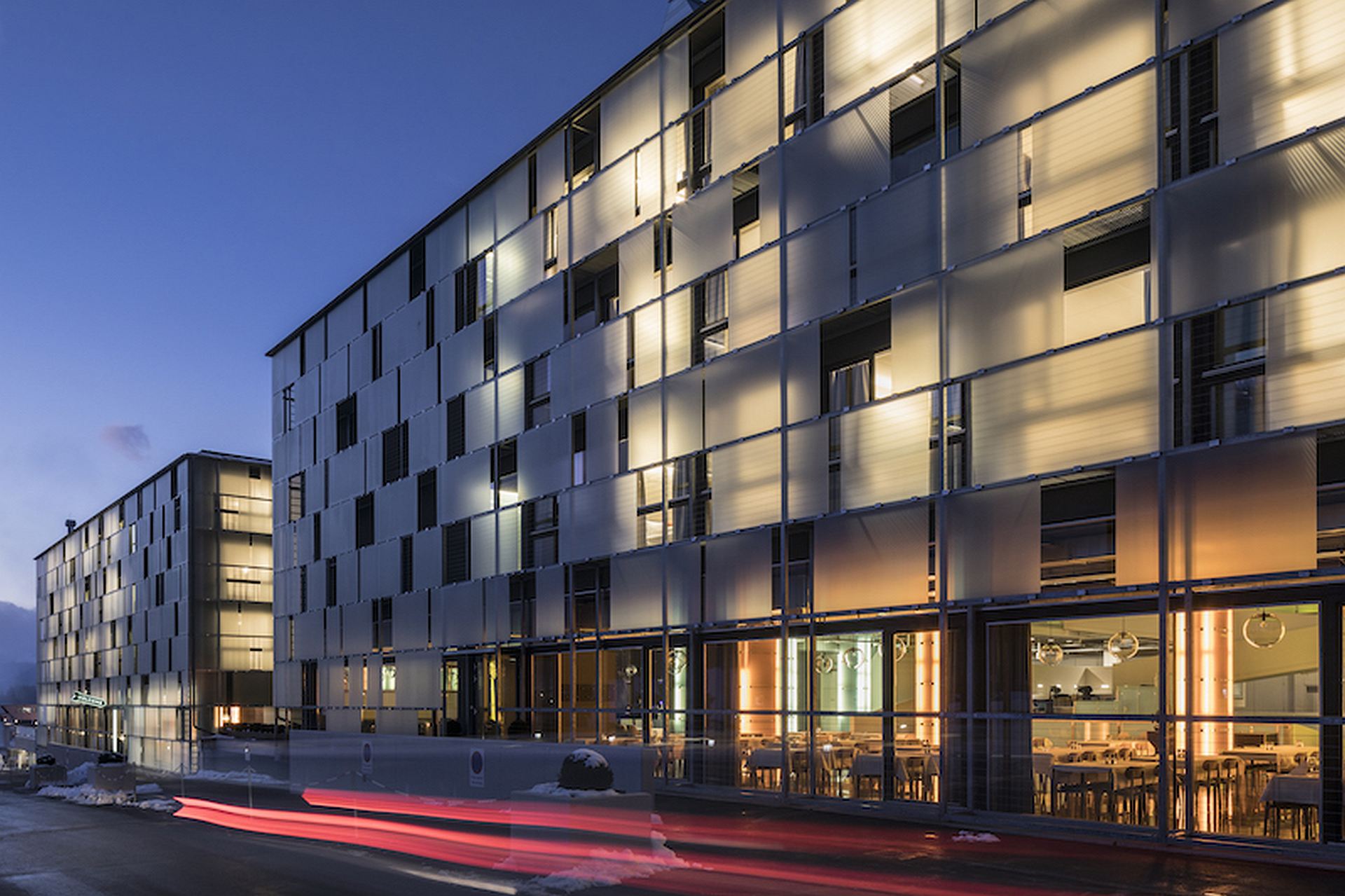 Il FRANZ ferdinand Mountain Resort è il vincitore del premio Traveller's Choice 2020 di TripAdvisor!
Le tue numerose recensioni positive e il tuo prezioso feedback ci hanno aiutato a essere uno dei migliori hotel al mondo.
Un grande GRAZIE ai nostri affezionati ospiti.
Non vediamo l'ora della tua visita!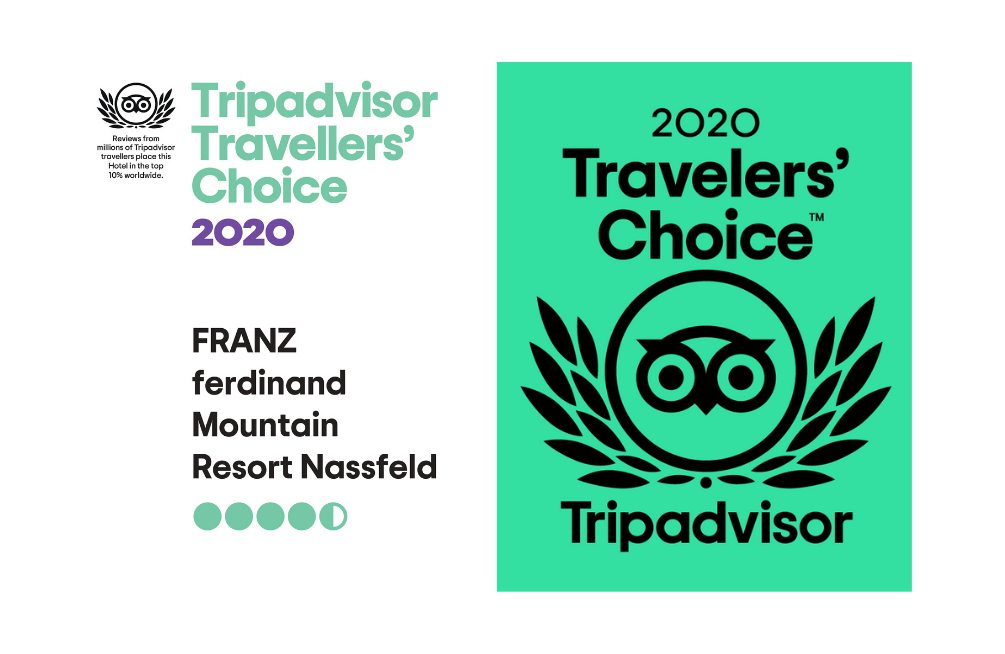 COME ARRIVARE
IN MACCHINA
Venezia : ca. 2 3⁄4 ore
Bologna: ca. 4 1⁄4 ore
Firenze & Milano: ca. 5 1⁄4 ore
IN AERO
aeroporto Klagenfurt  (KLU): 90 km, ca. 1 ora
aeroporto Ljubljana  (LJU): 128 km, ca. 1 1⁄2 ore
aeroporto Trieste  (TRS): 140 km, ca. 1 1⁄2 ore
FRANZ FERDINAND Mountain Resort Nassfeld
Tru00f6polach 152, 9631 Tru00f6polach, Austria
Tel.: +43 4285 71335
E-mail: reservations@franz-ferdinand.at