FIRST SLOW FOOD TRAVEL DESTINATION
Our Arena Franz Ferdinand Nassfeld hotel is located in a very unique region: the Gailtal and Lesachtal Valleys are the world's first Slow Food Travel Region.
Many farmers and 'artisanal food producers' who have been living the slow food philosophy for years – producing food healthily, organically and sustainably – let you look over their shoulders as they work while they pass on their skills and wisdom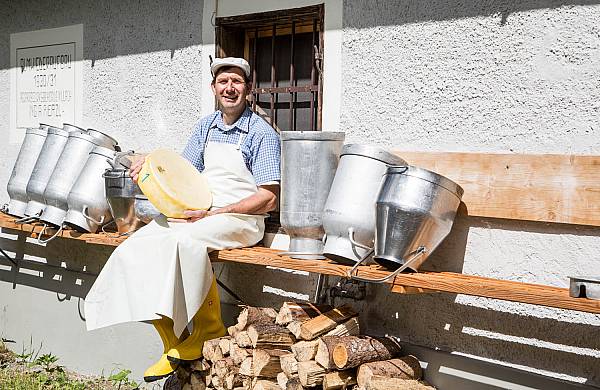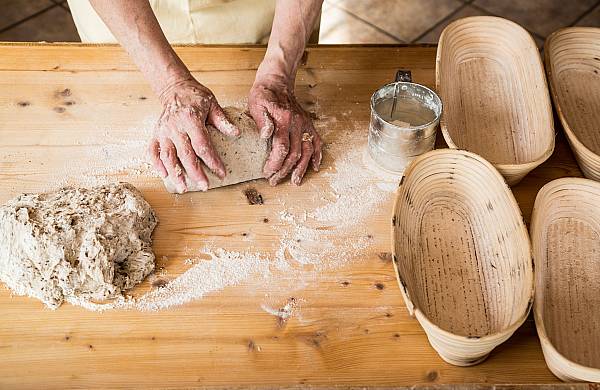 BAKING BREAD AND CHURNING BUTTER
Slow food is something you should feel – ideally right there where it's produced. So go to kitchens, smokehouses and maturation cellars, to beehives and bread ovens, to flour mills and butter churns. Visitors to these places are keen to lend a hand, help out and learn how wheels of cheese are rolled, creamy polenta is stirred or honeycombs are held so that the honey can drip off them.
These trips to see the people and produce of the region are a genuine adventure – especially for children. We're happy to help our guests trace the origins of the food we serve.
CLICK HERE TO FIND OUT MORE ABOUT THE SLOW FOOD TRAVEL EXPERIENCES IN THE GAILTAL & LESACHTAL VALLEYS