Our resort
We are a mountain resort. A retreat for everyone who's looking for peace and quiet in nature – and an outdoor hotel for everyone who loves the freedom of the mountains. Here you'll find active holidaymakers – especially families, groups of friends and sporty couples – right by the valley station of the Nassfeld ski resort.
FEEL SAFE DURING YOUR NEXT HOLIDAY
Despite the current situation, we try our best to guarantee our guests a relaxed and stress-free holiday.
Your safety and well-being is our top priority!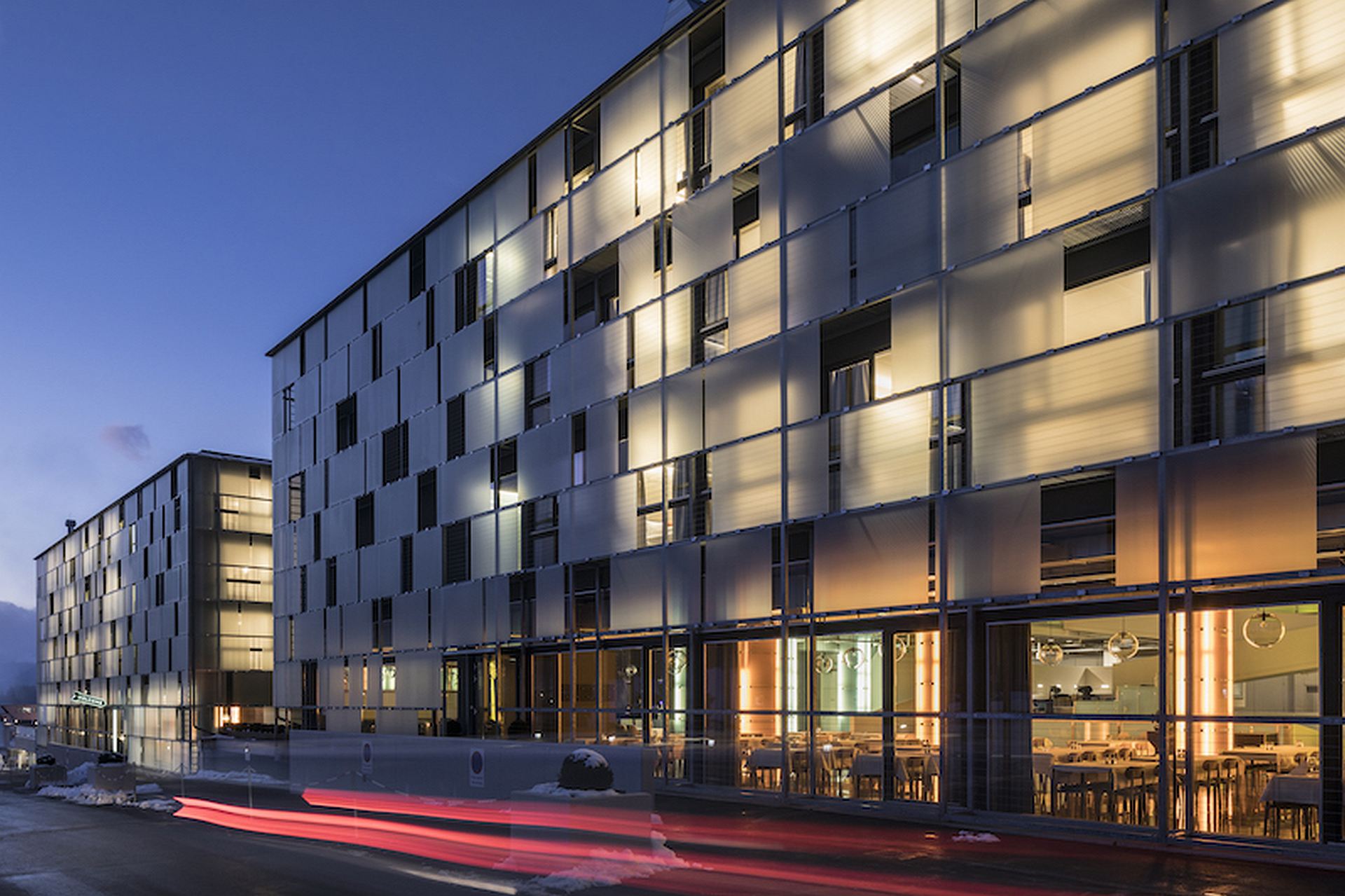 Did you know?
The Arena Franz Ferdinand Nassfeld (FRANZ ferdinand Mountain Resort) is TripAdvisor's Traveller's Choice Winner 2020!
Your numerous positive reviews and your valuable feedback have helped us to be one of the top hotels worldwide.
A big THANK YOU to our loyal guests.
We are looking forward to your visit!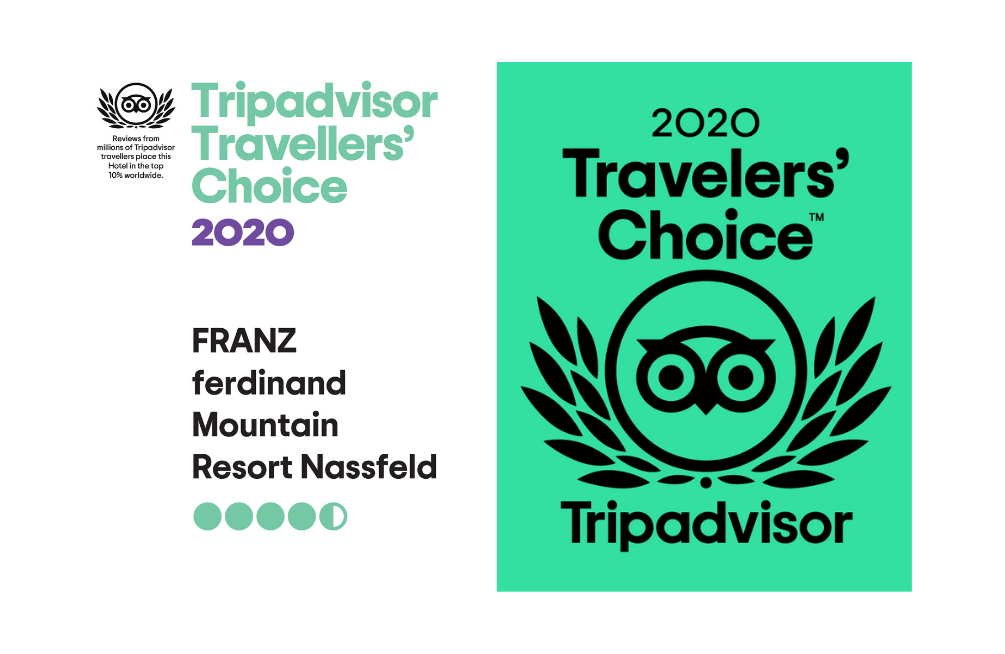 How to get
By Car
Klagenfurt (A2): approx. 1 hour
Salzburg (A10): approx.. 2 1⁄2 hours
Vienna (A2): approx. 4 1⁄4 hours
By Plane
Klagenfurt Airport (KLU): 90 km, approx. 1 hour
Ljubljana Airport (LJU): 128 km, approx. 1 1⁄2 hours
Trieste Airport (TRS): 140 km, approx. 1 1⁄2 hours
Arena Franz Ferdinand Nassfeld
Tru00f6polach 152, 9631 Tru00f6polach, Austria
Tel.: +43 4285 71335
E-mail: reservations@franz-ferdinand.at